Tag cloud - Search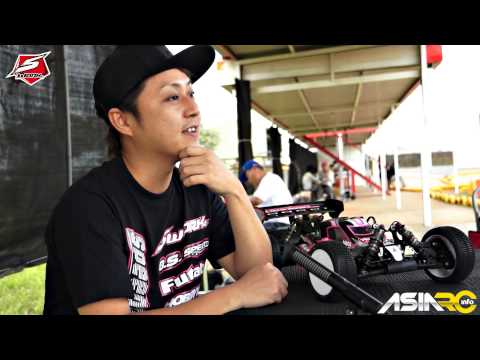 Mais informações em: Modelcar.pt
Ou para o email: modelismo@modelcar.pt
Com todos os cabos para alimentação:
- 2 Packs Ni-Mh 7,2V
- 2 Packs Li-Po 7,4V 2S
- 1 Pack Li-Po 14,8V 4S
- 1 Bateria Chumbo 12V

Mais informações em: Modelcar.pt
Ou para o email: modelismo@modelcar.pt

Informação:
Devido à enorme procura a nível mundial dos motores .21 de Pista, a produção não está a conseguir responder aos pedidos efetuados, pelo que a fábrica vai mandar apenas alguns para cada distribuidor, ficando o resto em backorder, pelo que não iremos receber o número de motores solicitados, mas sim menos.
A razão principal, que nos foi indicada pela fabrica foi o facto de o Lambert Collari venceu o ENS (Euro Nitro Series) com o O.S SPEED R2101, e as encomendas quadriplicaram.
Os motores serão de novo voltados a ser fabricados em meados/fim de Maio, facto pelo qual agradecemos a vossa compreensão pois somos completamente alheios a este facto.
information:
Due to huge demand worldwide for engines .21-Track, the production is failing to respond to requests made by the factory will have a few for each distributor, with the remainder in backorder, so will not receive the number a requested engine but less.
The main reason, which was indicated in the factory was the fact that Lambert Collari won the ENS (Euro Nitro Series) with OS SPEED R2101, and orders quadrupled.
The engines will be again directed to be made in mid / late May, for which we thank for your understanding because we are completely oblivious to this fact.

 Mais Infos consultem JMA Modelismo
Ou por email geral@jmamodel.com
The new Sonic X.12 is the further development of the successfull V.12RS engine.
The engines come with a completely new designed 3 port sleeve with "teardrop work" made from a new Material and not so tight like the sleeves from last year.
Additionally the engine is equipped with a "knife edged" conrod and a balanced crankshaft with a red silicone insert to reduce inner turbulences and optimize the fuel flow.
Also new is the combustion chamber which has a similar design to the well proved combustion chambers in the 3,5ccm engines from last year.
The X.12 engines are equipped with Swiss ball bearings, a fuel-flow optimized backplate (Factory tuned), an ultra lightweight cooling head and a composite valve carburetor with a 5,4mm aluminium venturi.
The Factory tuned engines come with a handmade optimized crankshaft and sleeve as you can see in the attached pictures.
Features:
- New 3 port hard chromed sleeve
- CNC machined domed piston
- Balanced 12mm turbo crankshaft with silicon insert
- Aerodynamic "knife edged" connecting rod
- Lightweight cooling head for low C.G.
- Modified backplate for improved fuel flow
- 12mm high quality Swiss main bearing
- Composite slide valve carburettor
- 5,4mm aluminium venturi
Technical data:
- Displacement: 2,11ccm
- Max power: 1,75 @ 41.500 U/min
- Bore: 13,80mm
- Stroke: 14,00mm
- Front bearing: 6x16x5mm
- Rear bearing: 12x21x5mm
- Glowplug: Sonic S6C turbo plug
- Weight: 215g
Para mais informações contacte o distribuidor Nacional: team@radiocontrol.pt